Helpers at the Pony Pouch Shop


Shop Kitties Vern and Lee: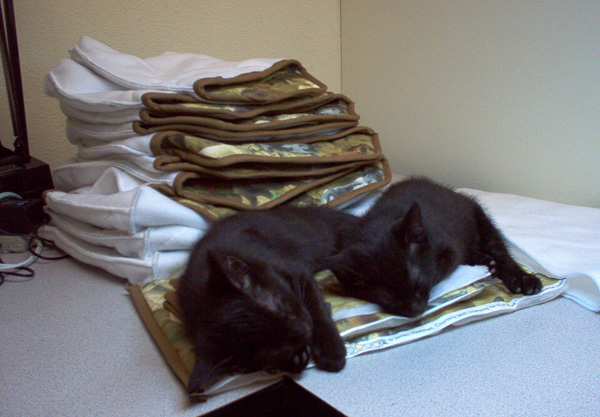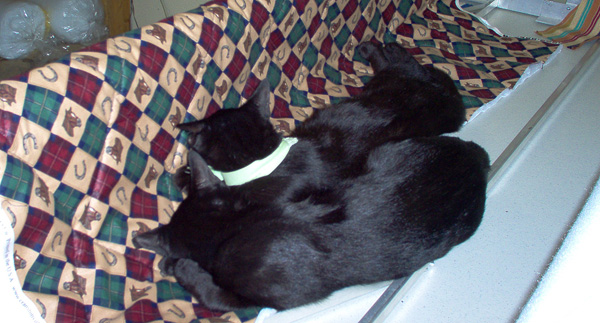 The boys are hard at work making sure the unfinished pouches meet their comfort standard.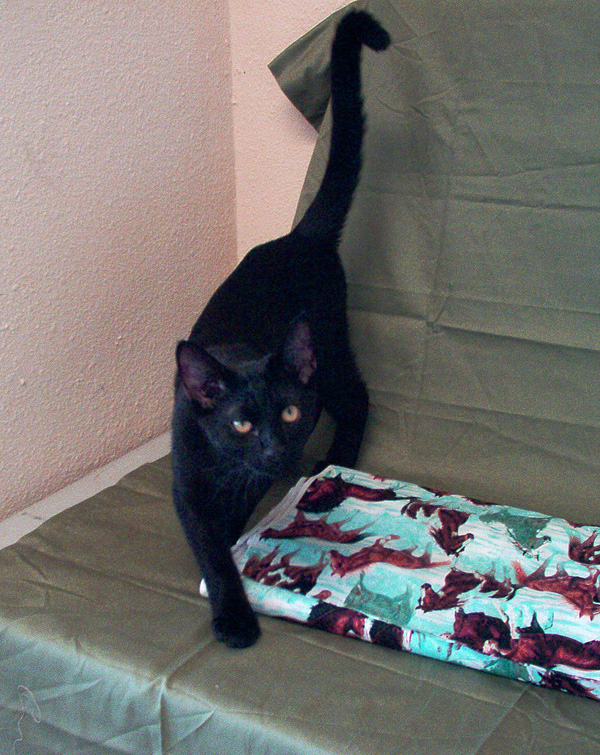 Vern supervises every stage of production, including Photography.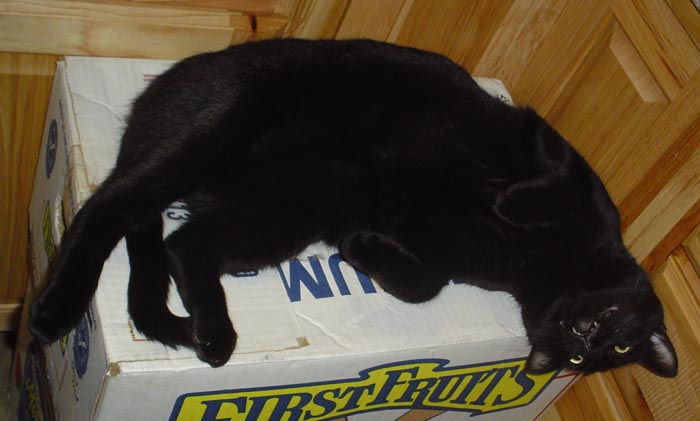 It is also important to ensure proper storage and security of finished inventory!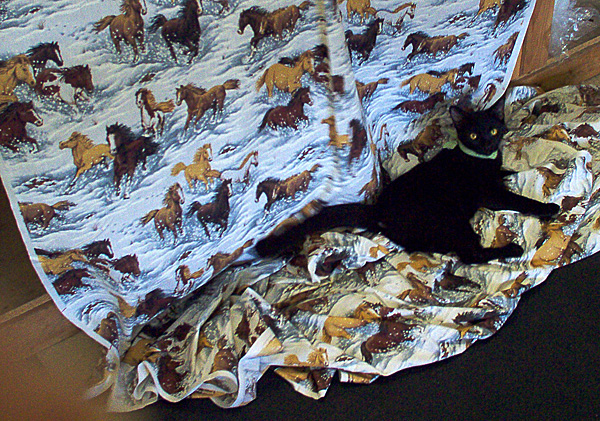 Lee is making sure the fabric is measured correctly!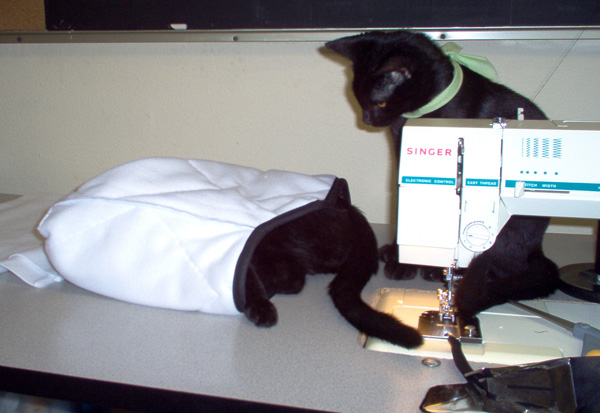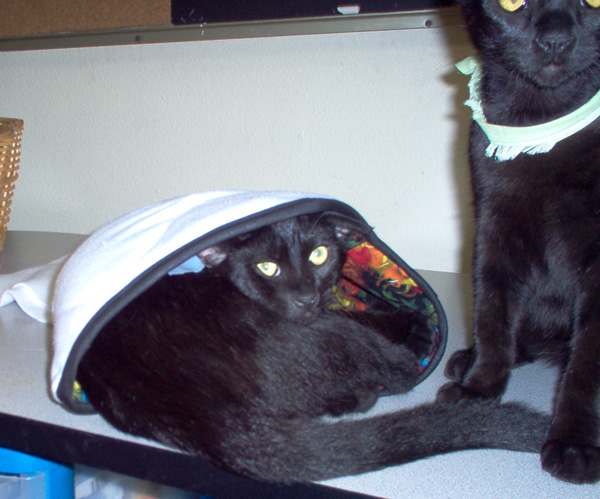 Checking for proper size and fit are also important.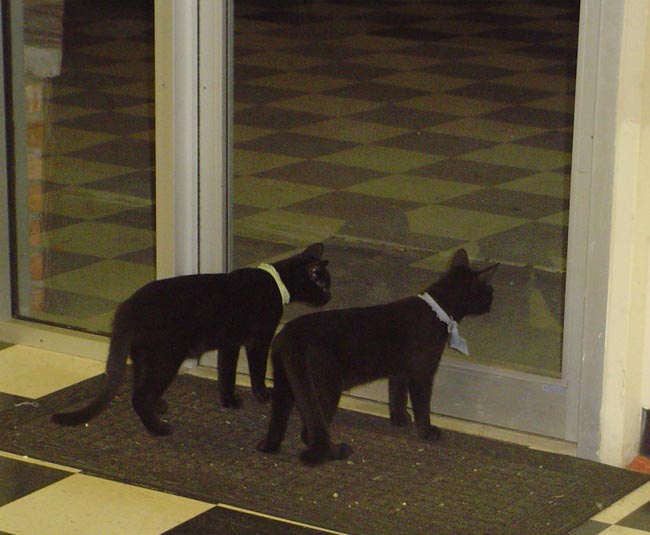 Another important task is standing guard at the front door.


When the work is done there is always time for play.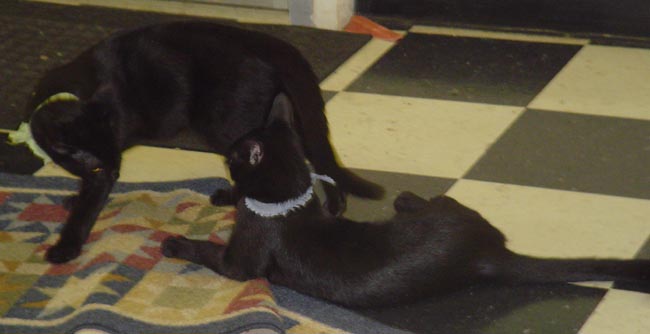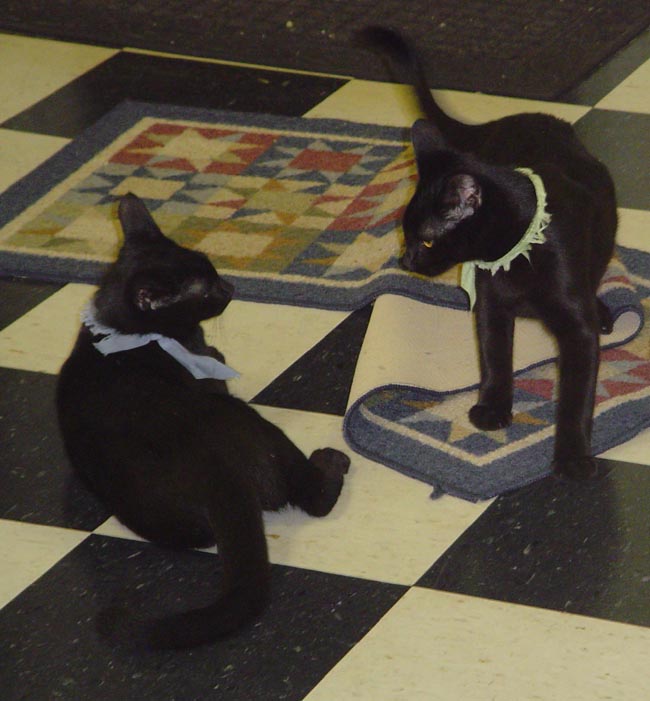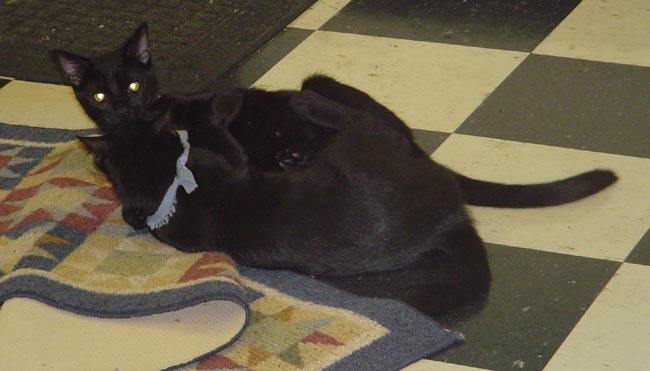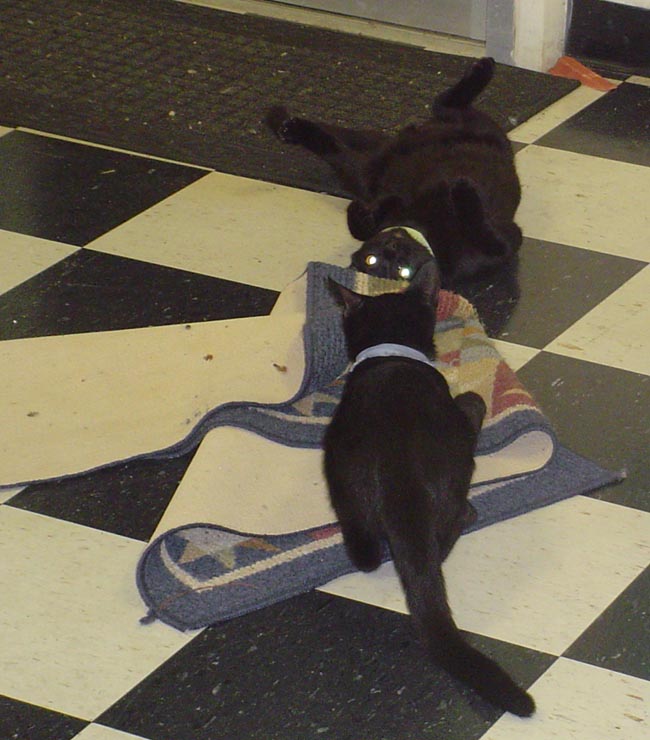 New additions to the shop.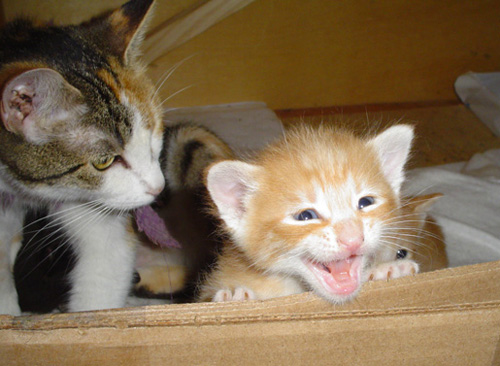 "Toots" as a baby with his mom, Little Sister.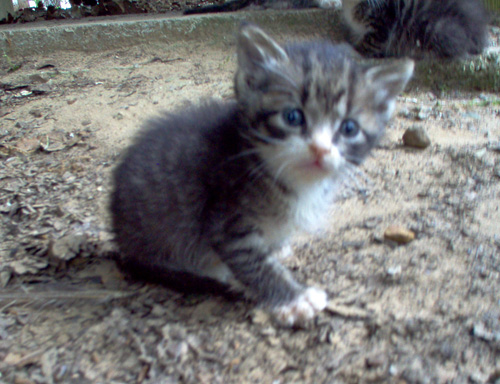 Darryl as a bitty baby.

All grown up now, Toots and Darryl take their shop duties seriously!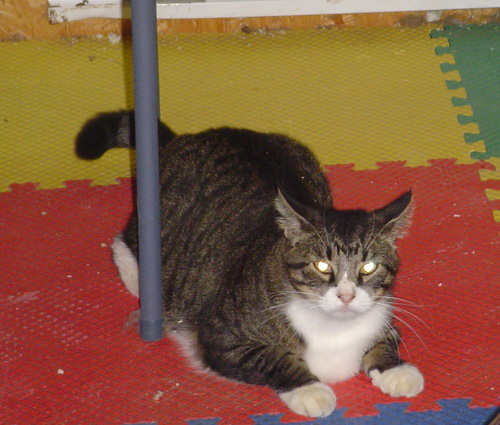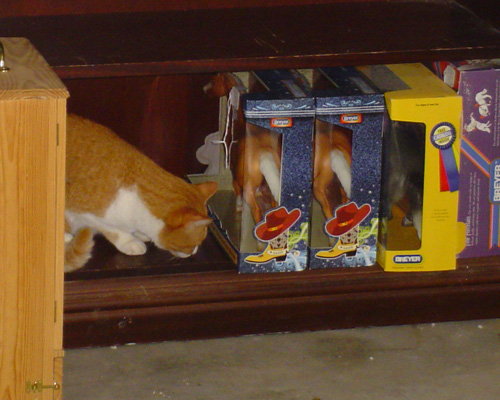 Shop work is HARD!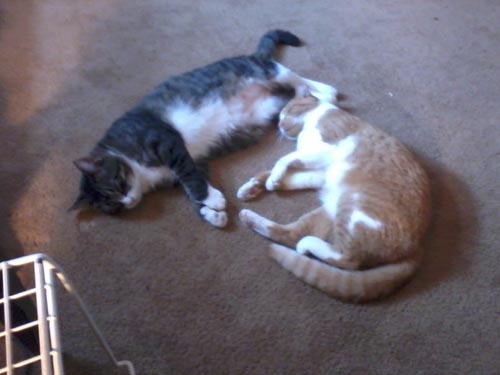 Return to main page
Contact Lori
---
©2008 Lori Batchelor